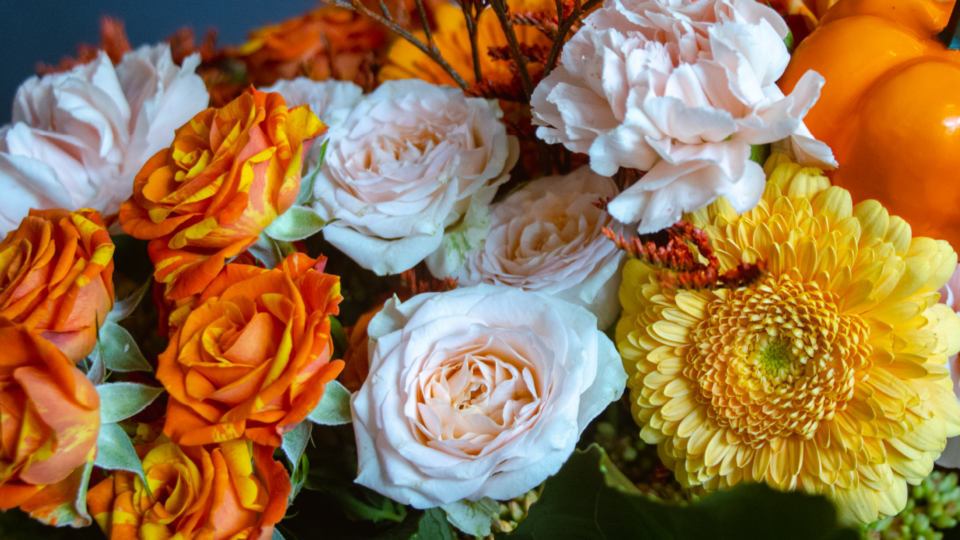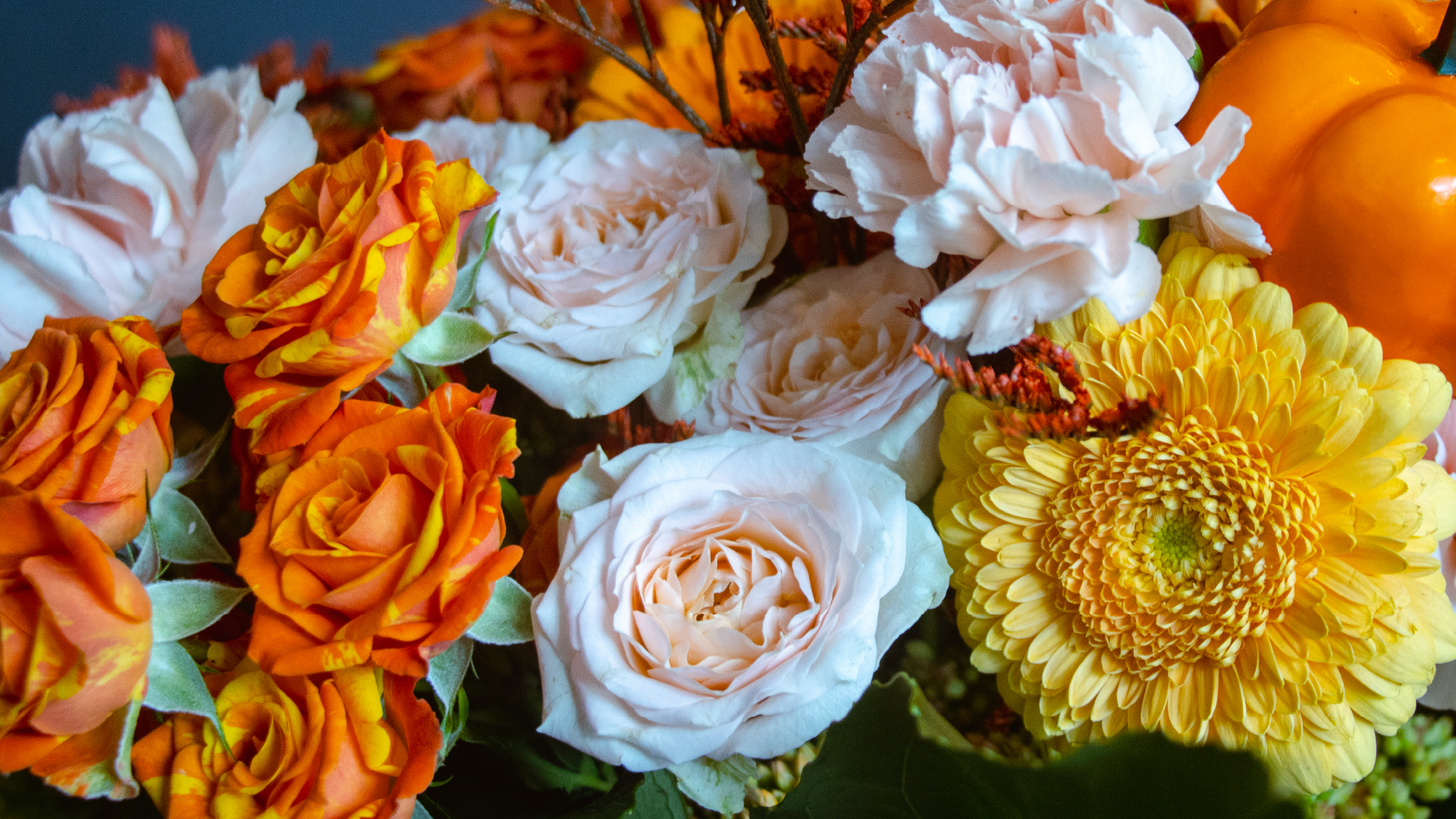 Blooms of Autumn, the top 5 Fall Flowers
As the air turns crisp and leaves begin to change, we eagerly anticipate the arrival of fall. With the changing season comes a vibrant palette of floral treasures that inspire creativity and delight customers. In this guide, we explore the top fall flowers that are perfect for creating stunning arrangements that capture the essence of fall.
1. Chrysanthemums (Pitters and Outside Bunch): The Fall Icons
Versatile, resilient, and ablaze with colors, Chrysanthemums reign supreme in the fall flower scene. The Pitters and Outside Bunch varieties, in particular, steal the show with their fiery reds, golden yellows, warm oranges, and deep bronzes. These hardy blooms are the perfect canvas for your creativity, and they stand up to the rigors of retail displays, seasonal bouquets, and wholesale arrangements. Chrysanthemums lend an air of classic autumn elegance to every floral creation.
2. Rosehips: Timeless Beauty for Fall
For a touch of timeless beauty, look no further than Rosehips. These small fruits, with their vibrant red and orange hues, evoke a sense of sophistication and romance that pairs seamlessly with the fall season. As a florist or retailer, you can incorporate rosehips as accents in arrangements or use them as standalone decorations. Their elegance is everlasting, making them a favorite choice for fall floral designs.
3. Ornamental Fruit: A Burst of Fall Sunshine
Bright and cheerful, ornamental fruit like crabapples or decorative gourds infuse your fall creations with a burst of sunshine. These fruits, available in various shapes and colors, bring warmth and joy to arrangements. Whether you're designing rustic or country-style bouquets and centerpieces, or seeking to add rustic charm to your retail offerings, ornamental fruit is the secret ingredient for unforgettable fall displays.
4. Hortensias: Elegance and Intrigue
Hortensias, with their captivating and intricate blooms, are the epitome of elegance and intrigue. These versatile flowers come in an array of shapes and sizes, showcasing a rich palette of jewel-toned colors. As a florist or retailer, you can't resist their charm. Hortensias bring sophistication and a touch of drama to your fall arrangements, making them a top choice for special occasions.
5. Crocosmia Berry: Durability and Versatility
When it comes to durability and versatility, Crocosmia berries are a must-have for your fall floral collection. Their vibrant shades of red, orange, and yellow add a burst of color to your designs. Whether you're a wholesaler or a retailer, you'll appreciate their longevity and vibrant hues. Crocosmia berries are a versatile choice for creating striking fall arrangements.
Capturing the Essence of Fall
As fall unfolds it's vibrant tapestry of colors, incorporating these top fall flowers into your inventory is a surefire way to delight customers and elevate your floral offerings. Whether you're a florist seeking to create breathtaking arrangements, a retailer looking to adorn your store with seasonal displays, or a wholesaler catering to the demand for autumn blooms, these flowers embody the spirit of fall.
With their rich colors, unique shapes, and enduring charm, these blooms remind us to savor the simple pleasures of nature as we welcome the cozy embrace of autumn.
Ready to embrace the beauty of fall with these stunning flowers? Find them in our webshop, source the finest blooms, and let your creativity bloom!